2022 Fishing Season
Trophy season will start May 1 thru May, 15, 2020. Keepers must be 35" or above 1 fish per person.
May 16 thru December 10, 2022 will start 2 Rockfish per person 19" and above.
There will be a summer closure July 16 thru July 31. No targeting Rockfish. We can still fish for other species during this time. Along with a great Rockfish season we can expect the usual great fishing for blues, mackerel and bottom fish.
˜Captain Brian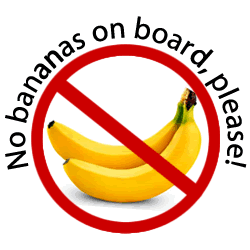 Things To Bring
soft-soled shoes (tennis or deck)
warm clothes (for spring and fall trips)
sunscreen
sunglasses
hat
camera
extra cooler with ice (for fish fillets)
canned beverages (glass breaks)